Smooth E4250 Vertical Stepper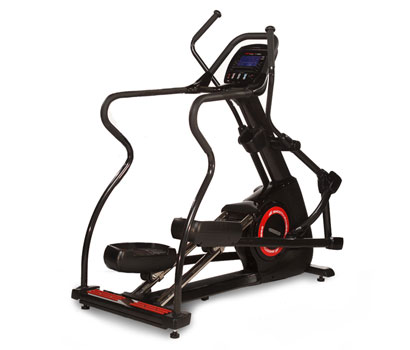 The Smooth E4250 Vertical Stepper combines the motion of a stepper with the cardio benefit of an elliptical trainer.
The Smooth E4250 Vertical Stepper is equipped with most of the extras you could ask from an elliptical trainer, including iPod docking station with speakers, water bottle holders and a rack for magazines or books though no cooling fan.
One reason for choosing an ellipticals trainer over a treadmills is the less bouncy motion that make it easier to read and get through a long workout.
The backlit display is easy to read even in low light and you get to choose from 21 different training programs.
The warranty is excellent, lifetime on the frame, 7 years on parts and 2 years on labor.
While Smooth will ship free curbside, they offer a variety of upgrades, up to having the machine fully installed in the room of your choice.